West Coast GRC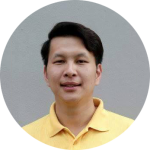 ---
Zhu Laicheng Andy, 32 is the Chairman as well as a CEC member of Reform Party. He grew up in the heartlands, and was educated in our local educational institutions. He is a Diploma holder in Human Resource Management and currently pursuing his Bachelor Degree in Business Management.
Andy is currently working in a Real Estate company, holding the post of Marketing Director.
Andy contested West Coast GRC in the 2011 GE as part of  Reform Party's team.
---
Darren Soh,Guan Soon, 46,  is a graduate with a degree in Business Administration from RMIT University ( Australia). He was previously a Finance Industry professional with Hong Leong Finance before changing to work in Real Estate management and is currently a manager for Propnex.
Prior to joining Reform Party he served as a local CCMC member @ Ulu Pandan, which is part of Holland Bukit Timah GRC.
Darren is fluent in Mandarin as well as the Hokkien and Cantonese dialects.
Darren grow up in Bukit Ho Swee in a one room flat where he spent the first 20 years of his life. Darren feels that coming from a low income family gives him an insight into and an empathy with the lives, struggles and aspirations of lower income households. Darren is married with one child.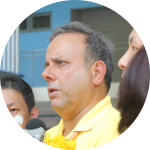 ---
Kenneth Jeyaretnam has been leader of the Reform Party since 2009. He stood as part of the Reform Party team in West Coast GRC in  the 2011 General Election.
Prior to entering politics he worked in the financial services industry for over twenty-five years. He has a Double First Class Honours degree from Cambridge University in Economics.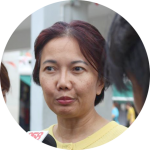 ---
Noraini Yunus, 47,  was a former member of the National Solidarity Party (NSP) and the Democratic Progressive Party. She contested in the Singapore's General Election 2011 as an opposition candidate under NSP.
She holds a BA in Commuication and Media Management from Kaplan University.
Growing up in a Malay, working-class family, she is concerned with issues facing the Malay community. She fondly remembers the walkabouts with her father when he was in Barisan Sosialis (a now-defunct Singapore political party).