Our Candidates
Ang Mo Kio GRC
---
Kenneth Jeyaretnam needs little introduction for most Singaporeans. As the son of the late Opposition MP J. B. Jeyaretnam he got a harsh grounding from an early age in how the Government treats those who fight for the rights of Singaporeans and accountability.
After graduation from Cambridge University with a double first class honours degree in Economics, he worked in financial markets for 25 years and as a hedge fund manager for the last 10. He joined The Reform Party in 2009 and contested in the 2011 and 2015 General Elections, both times in West Coast GRC. Kenneth has, since he entered politics pushed the Government for greater transparency and accountability particularly with regards to the reserves and the Budget. He has written a blog since 2011 at kenjeyaretnam.com with his articles analysing the Budget framework and drawing attention to how little is actually spent on Singaporeans despite the Government's huge surpluses and vast reserves. He has also been highly critical of the way Prime Minister Lee Hsien Loong's wife has been appointed to head Temasek and why her remuneration remains a state secret.
If elected he promises to pursue his fight for Singaporeans' rights in Parliament where he hopes the Government will finally be forced to provide answers.
Kenneth is married with one son.
---
Charles Yeo, 30, is a practicing lawyer in Singapore. He obtained his Bachelor of Laws degree from the University of Warwick in the United Kingdom, ranked top ten in the UK for Law schools in his year of matriculation.
Charles feels a strong conviction to bring the concepts of universal brotherhood, the recognition of every person's intrinsic worth and dignity as well as check and balances into the political scene in Singapore. He will strive to ensure that Singaporeans are not treated as second class citizens in their own country and are given a fair chance to enjoy the fruits of their own hard work and those of their parents and preceding generations. Charles has devoted significant time to providing legal services representation, including pro bono services, to his fellow Singaporeans.
As a young boy aged 12, he read the book "Make It Right For Singapore" written by the late J. B. Jeyaretnam, and it deeply impacted his life. His aunt presented him the above-mentioned book together with two volumes of Lee Kuan Yew's memoirs and in a comparative evaluation of the two, it was immediately clear to Charles which book presented a vision for Singapore's society; that is egalitarian and free and fair in nature. His journey of political activism eventually led him to support The Reform Party from 2011 and he is now a Central Executive Committee member.
Practicing as a criminal defense litigation lawyer, Charles has developed a strong sense of mission to reform the legal and social system to become one that promotes access to justice and where every man is equal before the law. The causes close to his heart are the need to reform the education system and encourage genuine freedom of speech and thought including the abolition of disguised methods of legal oppression in Singapore such as the use of defamation laws, POFMA, contempt of the courts, etc.
In summary, Charles believes that Singapore can yet be a genuinely progressive and kinder society for all.
---
Noraini Yunus is currently pursuing her Master in Business Administration from Roehampton University, London. She has represented The Reform Party at the International Conference of Asian Political Parties (ICAPP) events in Malaysia (2016 & 2019), Turkey (2017), Armenia (2018), and Russia (2018). Ms Noraini believes that Singapore is well placed to be an advanced country where high standard of living can be matched with equal justice and equality of different races. The Reform Party's contribution, through its reputable members, has helped to put Singapore in the forefront in Asia.
Ms Noraini believes that "for as long as money has existed, people have thoughts and opinions about it". She justifies that Singaporeans should have the option to withdraw their CPF contributions when they turn 55 years of age.
---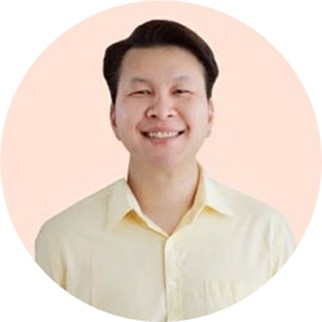 Zhu Laicheng is the Chairman and a Central Executive Committee member of The Reform Party. He began his political journey with the party in 2008 and has since been a committed member. Apart from his duties as its Chairman, he adds value to the party by taking charge of outreach activities to meet constituents. Having contested in West Coast GRC during the General Elections in 2011 and 2015 were few of his political milestones in his endeavour to serve his fellow countrymen. It is also a clear testament of his unwavering commitment to West Coast GRC constituents over the years.
A sociable person, Laicheng enjoys greatly in meeting fellow Singaporeans to hear their views and build up strong bonds with them so that he could serve them better as friends and neighbours. Laicheng graduated from Northumbria University with a Bachelor Degree (2nd Class Honours Upper Division) in Business Management. Currently he is a Marketing Director with a real estate agency. Since 2009, the party members have been visiting residents of West Coast GRC, Ang Mo Kio GRC and Radin Mas SMC. The Reform Party will work tirelessly to raise the concerns of all residents and voters in Parliament if they are voted in.
---
Darren Soh graduated with a degree in Business Administration from RMIT University in Australia. Before his current job as a HR practitioner, his career spans in Hong Leong Finance as finance professional and now in facilities management for a company managing condominium.
Apart from his diverse working experience, Darren brings with him rich experience as a community leader. He was awarded the meritorious 20 years Long Service Award by The People's Association (PA) in 2015. Darren grew up in a humble one room flat in Bukit Ho Swee. Raised by a single parent together with his three other siblings, he truly understands hardships and social difficulties faced by the low-income groups. He aspires to improve the current situation of Singaporeans by raising awareness and issues relating to poverty and social stratification. Darren believes that Singapore will be more conducive to live and work if the society is more inclusive as a whole and it should begin by having a pluralistic government. By having an alternative voice in Parliament, this will ensure that the bills can be debated more vigorously before they become implemented. On matters of national importance, Darren strongly believes that more can be done to improve the current unemployment rates among Singaporeans and CPF withdrawal policies. With his fluency in Mandarin, Hokkien, Cantonese and elementary Malay, he is confident to reach out to the different communities, particularly with the elderly residents. Darren remains committed to being the representative of the working class Singaporean and will not be afraid to speak up for the less privileged should he be elected.
Radin Mas SMC
---
Kumar Appavoo is a director of a trading and construction business. His father was involved in politics and stood under the party banner of the Singapore Alliance in 1963, on the invitation of the first Prime Minister of Malaysia, Tunku Abdul Rahman. Kumar's father was the ex-Secretary of the Singapore City Council Employees' Co-operative Thrift and Loan Society Limited.
While in primary and secondary school in Saint Andrew's, he was very active in sports such as soccer, hockey and rugby, being appointed as captain in the hockey and soccer teams. He then went on to Singapore Polytechnic to obtain a diploma in Building.
Kumar's first job was in the construction industry, starting off as a technical officer, then advancing to a more senior role of managing the construction of new buildings in Singapore and overseas. During this time, Kumar was responsible for a construction project valued at $15 million. He diversified later into the oil and gas industry as a trader.